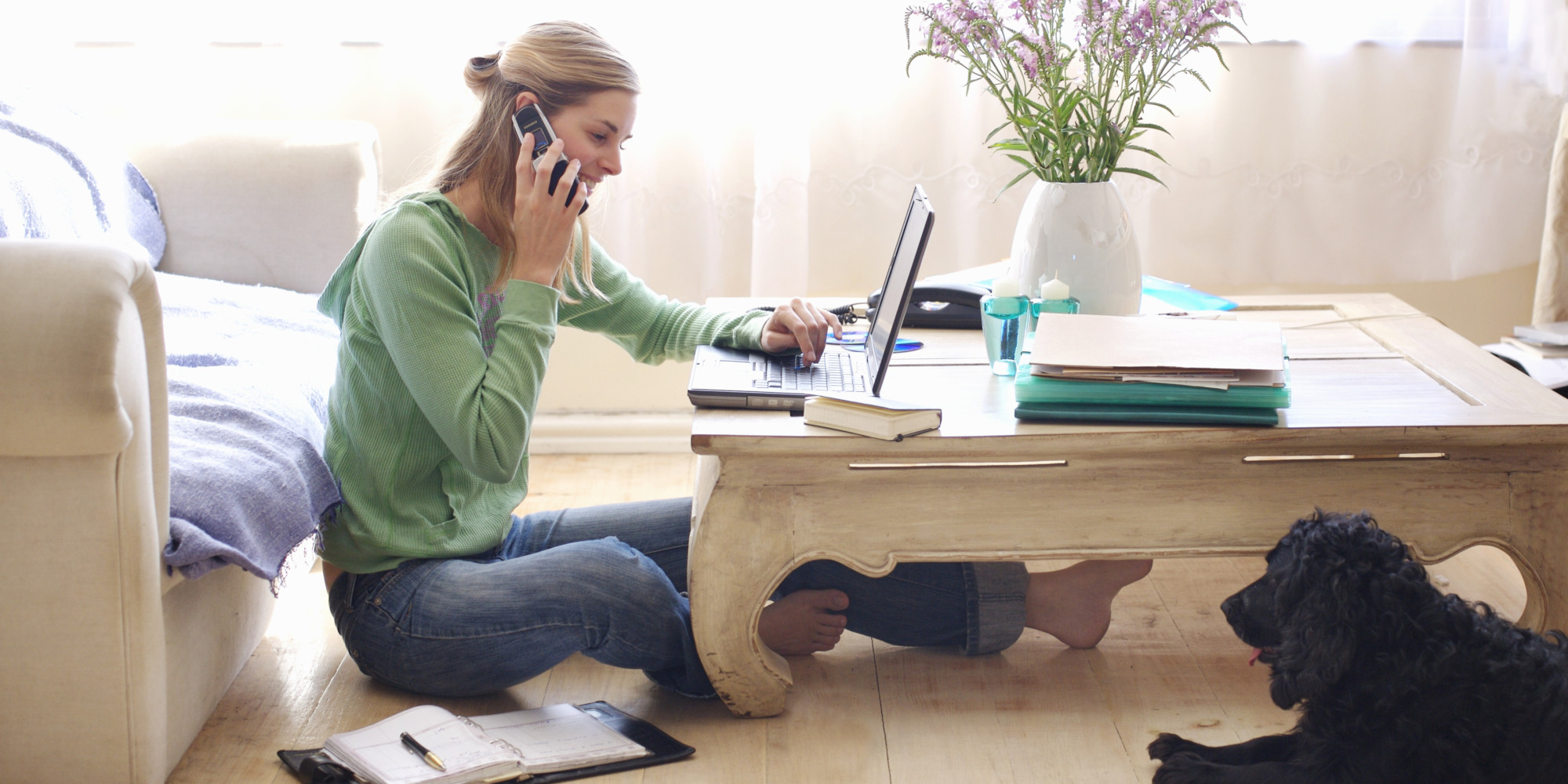 Working from home is often seen as a task that is either more difficult than working in an office, due to the amount of willpower and un-scheduled (usually overtime) work hours or a very blasé way of working, as there are no set hours or deadlines so you can start, stop, nap and eat whenever (and wherever) you choose.
For Health's Sake
I know many people who run incredibly successful businesses from home and each and every one of those people fall into the first category (the willpower one). Working from home can indeed pose challenging, especially to your health. In particular the waistline. With the kitchen just a few strides away, it can be difficult to not want to snack whenever a boring task arises. To combat this challenge, try working in an actual office space, not your kitchen table. When you do feel the need to snack, ask yourself 'am I really hungry, or am I bored?'. If you are bored try making yourself a cup of tea or a refreshing glass of water with a slice of lemon or lime. If you are truly hungry, tell yourself you will have a 10-minute break, and sit at the kitchen table to eat your healthy snack and then go back to work empty handed, apart from a drink.
Move more
Another potential issue that could arise is when you sit down for long periods of time without a break. Make sure you get up every hour, and use the loo, play with your pet or just have a wander outside and maybe collect the mail. Whatever gives you a small break in which to move your whole body. Why don't you give 'active meetings' a try to get your exercise in whilst working – a win win situation!
Minimise clutter
Make sure your office space is pleasant. This will enable you to not dread 'going' to work and will even boost your productivity. Try lighting some scented candles or opening the window and letting the sunshine in. Also, try to decorate your office space in a pleasant design and always aim to minimize clutter. Some say the minimalistic office design is a game changer for your mind-set! Also, whilst we are making things nice, make sure you don't stay in your pajamas all day! Experts believe you adopt the characteristics by the way you are dressed, so shower and get dressed. You don't necessarily need to wear a suit, but get dressed in an outfit that you wouldn't mind popping out to a spontaneous work meeting, with no time to change.
Work-life balance
The most important duty of all is make sure you maintain a healthy work-life balance. This is even more important for those that work at home as it can be easy to work 18-hour days (or 4 hour days depending on your personality and work drive). Keep a diary, track your hours and set yourself time and task limits. Make sure you give yourself time off, be it weekends or every evening after 5pm. These breaks are proven to increase your work efficiency and attention span. And do make sure to remain social! You don't want to lose friends by working from home; as these friends are the pivot of your overall wellbeing and social life away from work.
Annie x