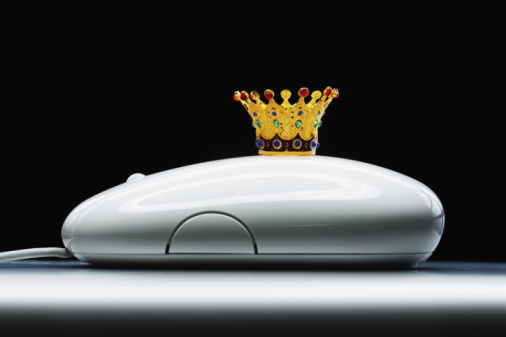 Yep we're special. We actually like to be referred to as a Booking System and Business Management Software company (one that offers a free plan and a whole month of free loveliness). Sounds pretty darn fancy hey?
Instead of droning on about all of our lovely jubbly benefits, like 99% of the other booking system companies do (not naming any names of course). I shall just slightly pop them into the conversation because really, who wants to waste their time reading sixteen bullet points of benefits. Which would actually annoy me more as I would want to see fifteen or twenty (smidge of OCD here). 
A good booking system, in my honest opinion, should have the ability to cater for literally every service business under the sun, even including restaurants (we have a badass table management system, just saying).
The software is therefore flexible and liquid, with the ability to morph into your individual needs, as let's face it! Every business is special and unique in it's own little way.
And no, this doesn't mean it would be like trying to push that jigsaw piece that shouldn't really go there but we made it fit anyway and called it complete. No. Intuitive Business Management Softwares are streamline, accurate, reliable and actually perform useful tasks instead of just looking pretty (like customer data, resource management, reports and business management monitoring). 
Plus, most industry-specific softwares are way too expensive. Money is a huge issue for a lot of businesses, and we don't overlook this. Let me show you how this could affect you by using an example of a Salon business with no online booking system.
A staff member is paid around $20 an hour (Fairwork Australia minimum wage) and then we assume the salon gets around 20 bookings per day.
That's a 3 minute call x 20 = 1 hour on the phone per day and 6 hours per week.
And then 2 minutes of time adding the booking and relevant info into the diary x 20 = 40 mins per day and 4 hours per week.
Staff member salary per week for bookings: $200
Then we've got phone plan prices. Per minute the average telecommunication plan (Optus) charges 30c per call. 20 bookings x $0.30 = $6 per day and $36 per week.
Almost $250 per week spent on phone call bookings, not to mention the sheer lack of proper business management and organisation of the day. Need I seriously say more?
Just as a little example to round up this essay, we shall (I will hold your hand) delve a little deeper into the cold hard truth of why PAPER BASED SYSTEMS DO NOT WORK OUT WELL FOR YOU!!!
I honestly don't know how some people do it. Like, take this water sports business I went to the other day. Yes, before you ask, they were indeed using a silly paper based system. I thought to myself 'are you serious?!' but I rang up to book a kayak anyway (I was entertaining a friend/tourist and wanted to impress, naturally). The guy at the kayak hire tells me to just pop down when I want to actually hire some as SOME SHOULD BE FREE. Huge red flags flying here. This is what went on in my head:
What if some aren't free? I will not mope around waiting for a tourist to paddle back slowly without a care in the world. No sir. I will be off to the other side of the river and hire some kayaks there. Hence – losing customers.
Maybe I wont even take the chance of some being free, thus losing customers again.
Then again, if he doesn't have that much faith in the business being very busy (even though it was a Saturday in summer), the kayaks must not be that good.
All three situations meant I just scrapped the idea of their kayaks and went somewhere else (where they actually allowed online bookings).
Annie x
[otw_shortcode_button href="http://www.nakedbookings.com" size="medium" icon_position="left" shape="square" color_class="otw-black"]Get your free booking system here[/otw_shortcode_button]