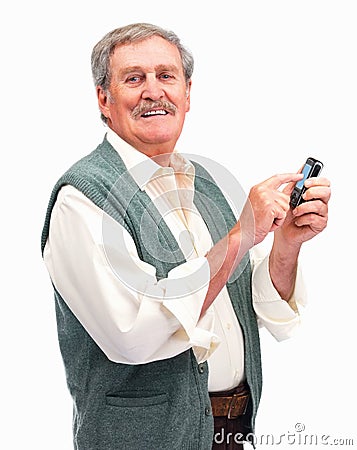 I don't. If I know anything about text messages and emails, and I feel I do coming from the modern tech generation, is that I will often leave emails unread, unanswered, and un-remembered. Text messages on the other hand, well, I would never leave this unread. Nowadays we live for communication and text messages are one of the most fundamental forms. Plus you can't mark these as unread. That's also a biggy, so you kind of have to acknowledge them.
We are human and we forget things.
Being someone with constant reminders on my phone, saves my bottom daily. I often have a slight panic attack to think what would happen if past me didn't make this reminder. But sometimes that does happen and I do forget. Then I thank the SMS angels for the business sending me an automated reminder of my appointment or booking.
Getting a text message reminder a day or two before I was due to go to the dentist last week saved my bacon. I would have needed to pay the late/no show fee if I didn't get that little wondrous buzz buzz.
With Naked Bookings, staff can get reminders and notifications when appointments get made or altered.
Customers also have the option to choose (if you let them) whether they want to receive email or SMS notifications (saving you a total of 9c-16c if they opt for email – don't spend it all at once). Oh yeah, and customers not only get a reminder 48 hours before their appointment, but also a confirmation as soon as they've made their booking. This saves them the hassle of having to reply with the silly 'YES' or 'Y' and eliminate the panic over not writing the letters in capitals like it said on the SMS. Yikes. First world problems.
You can also cut down on the phone bill by using SMS notifications.
Rather than calling customers for confirmations or changes. Did you know a phone call lasting 3 mins (the time it takes to confirm) costs, on average, a little over $1? You are saving almost that dollar every time your system automatically sends a text (9c-16c) rather than ringing them! But you know, if you don't want to spend that 9c-16c on an SMS message (and spend $1 to call them to confirm), you can always tick the little box next to 'enable email notifications' and send a free email (but come on, who really checks their emails).
Businesses now have their own receptionist for the price of peanuts.
We care about the economy and people having jobs, and don't want you to forfeit an extra staff member or attempt to be sneaky about merging two staff and then blubbering up the whole point of the system's main functionality.
Come on lets face it, outside of your business you're texting all the time, so why not have that same utterly fabulous convenience for your business? Seriously, stop being stingy over a few cents thinking you're saving money (as we have established above you most definitely are not) and get onto it, our designers didn't enable it for their health, but for yours (yes we do actually care about you).
Annie x